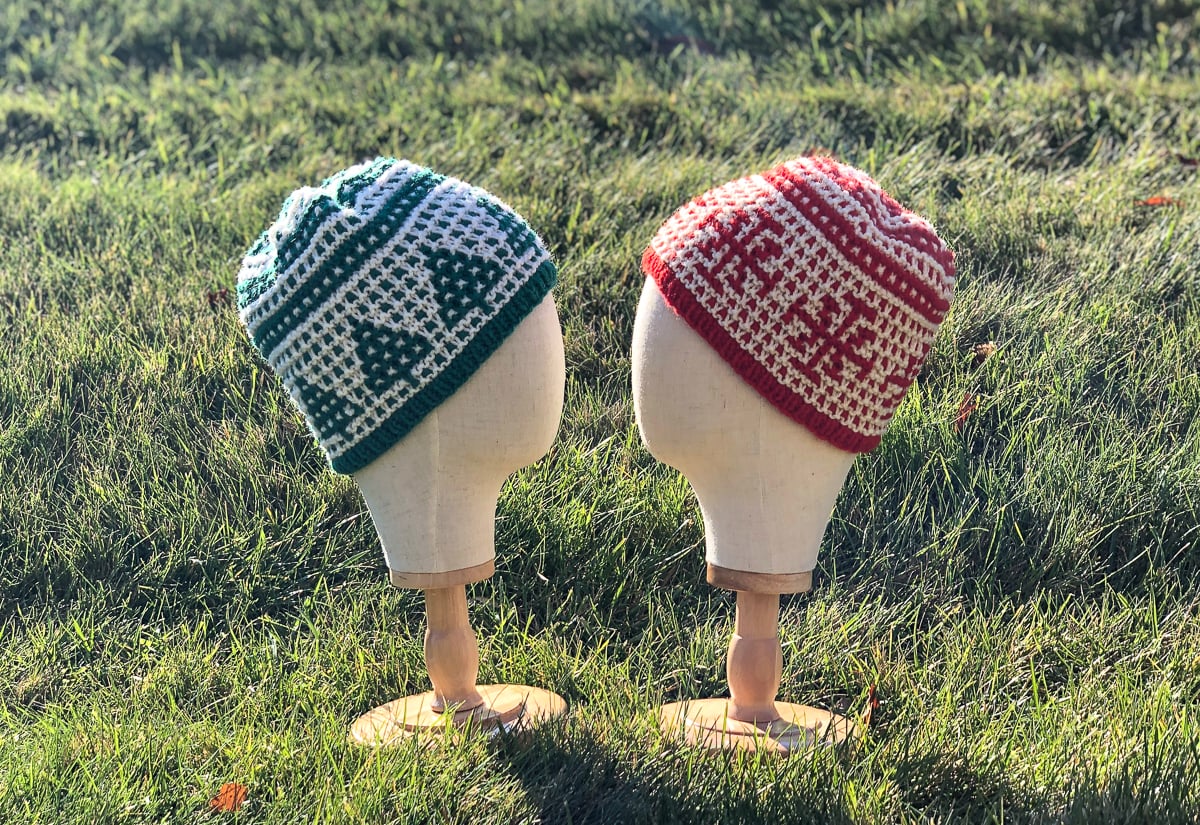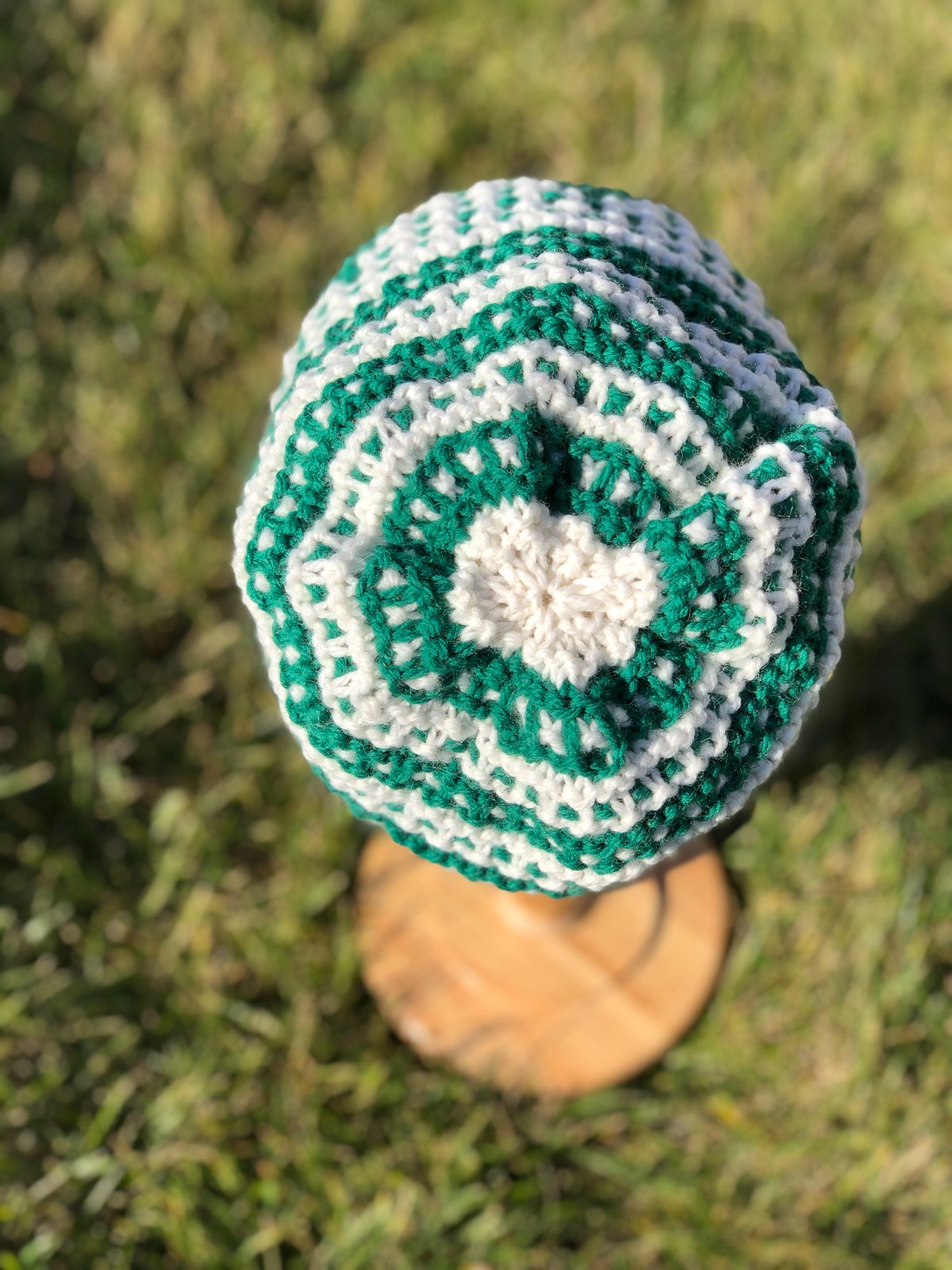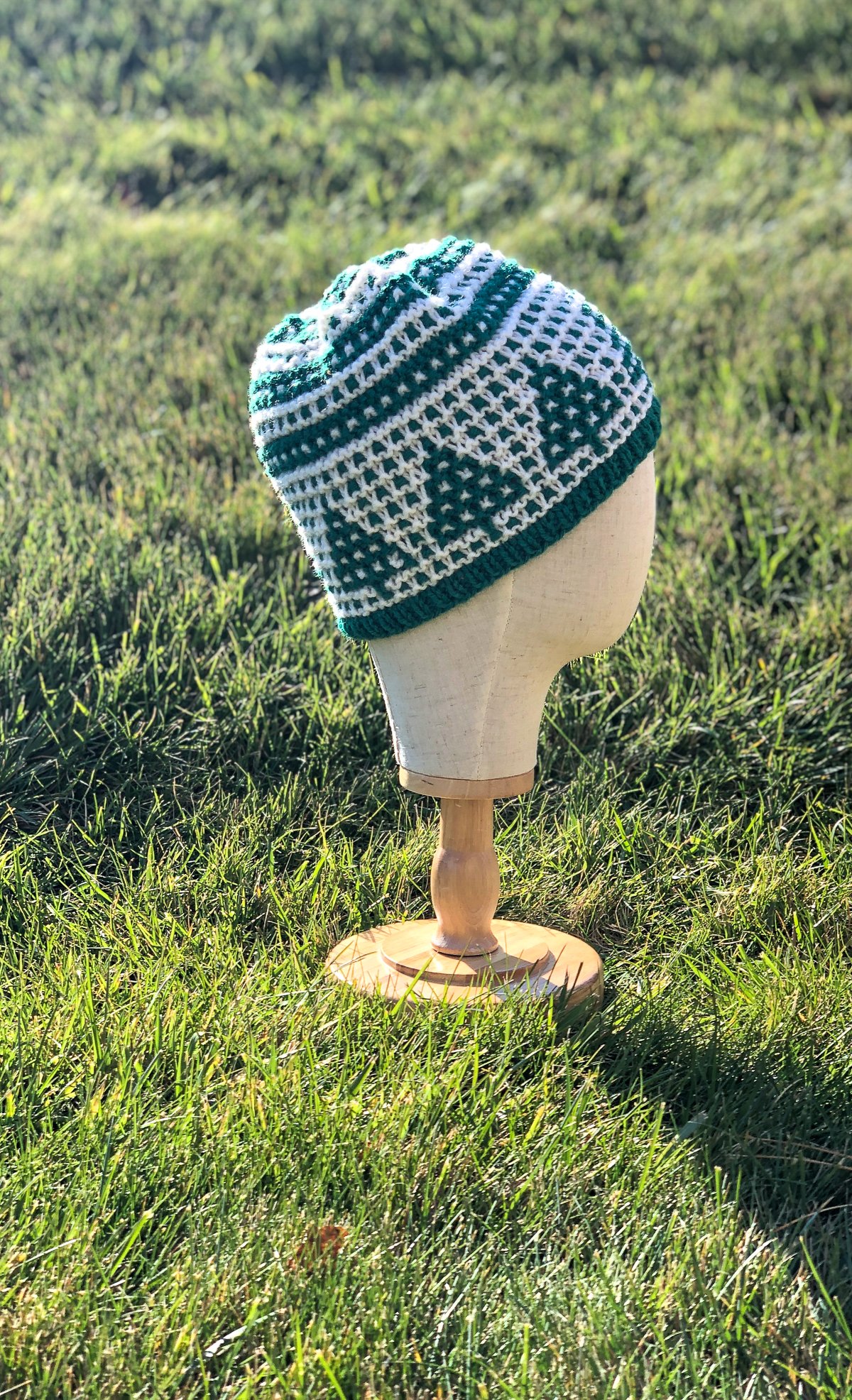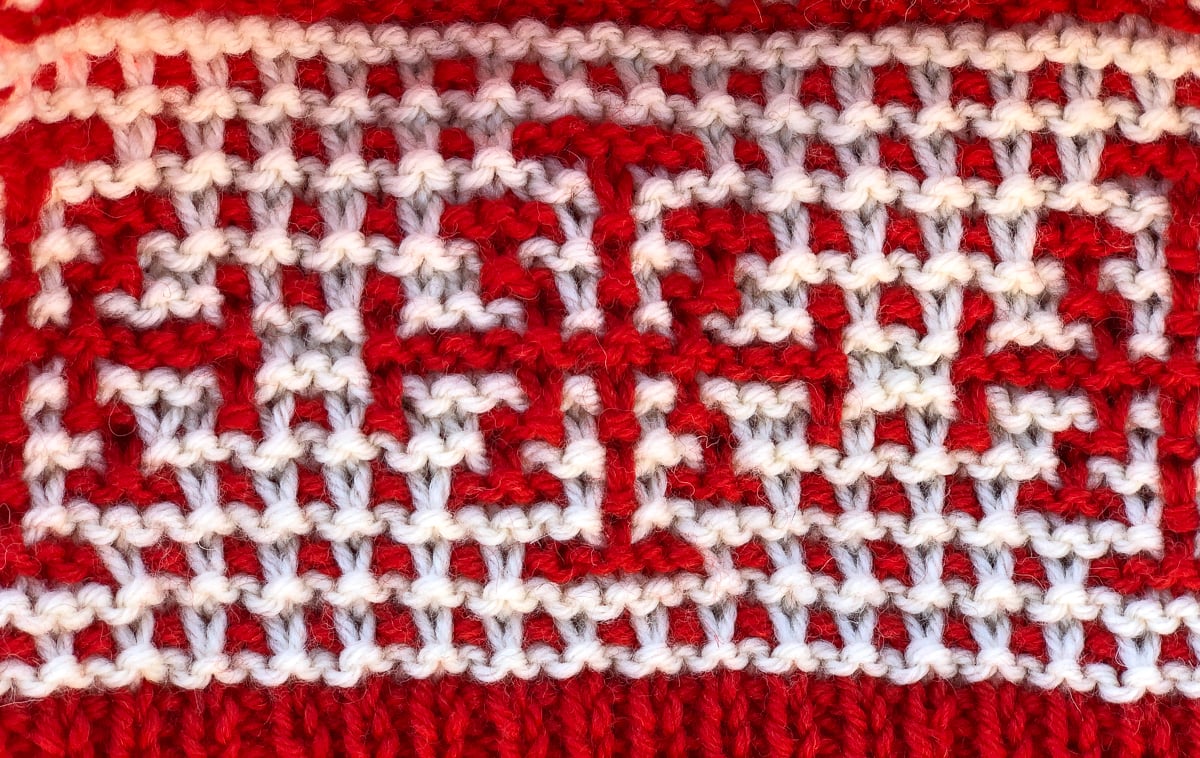 Winter Mosaics Hats
On Sale
Experience the ease and magic of mosaic knitting creating these winter themed hats. In mosaic knitting, the illusion of two color knitting is created by using alternating colors of yarn, together with slip stitches. You only have to carry one yarn at a time!

These are soft and squishy hats worked in classic worsted weight yarns. You even probably already have yarns like this in your yarn stash. The hats not only look fabulous, but are a joy to knit.

These are a perfect project for advanced beginners or intermediate knitters to try mosaic knitting for the first time.