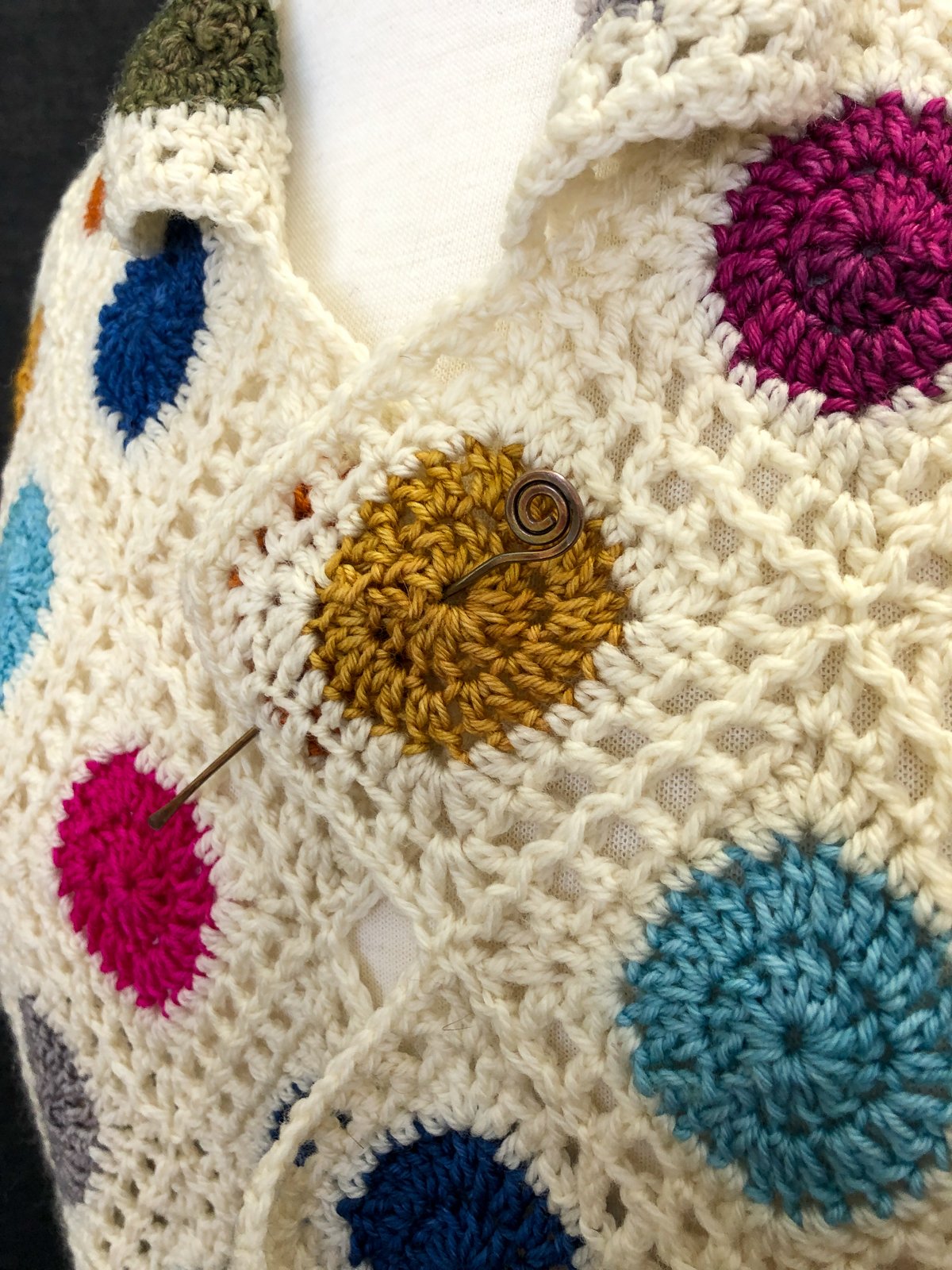 Lollidots Shawl
On Sale
A little something delicious for your torso!
Colorful crocheted dots abound in this rectangular shawl. Enjoy some mindless crochet as you create a rainbow of colored circles. Then join those circles into squares using just one continuous length of main color yarn to crochet the shawl. It's like a magic trick with your crochet hook!
A great way to go stash-busting in your sock yarn stash. The pattern shown uses a mini-skein pack, but you could just as easily use leftovers of your favorite sock yarn for the dots.
The pattern has been tested and professionally tech edited.
It is appropriate for intermediate level crocheters. Full text instructions, stitch diagrams and a video tutorial for the continuous crochet technique are included.
This pattern is also available as
kit from Stunning String
.