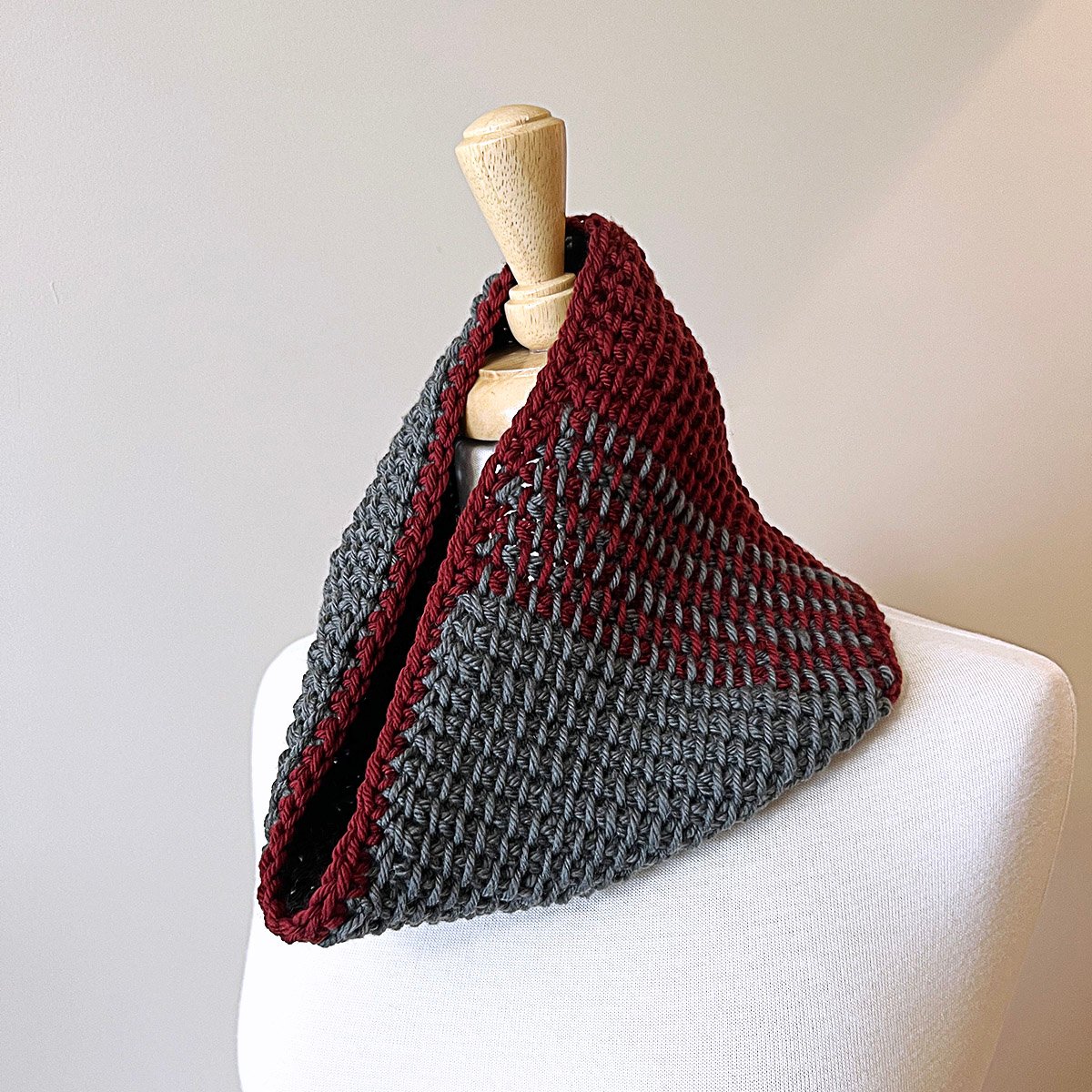 Tunisian Simple Stitch Cowl
On Sale
Practice your newfound Tunisian crochet skills with this easy Tunisian Simple Stitch Cowl. The heavy worsted weight yarn creates a comfy, squishy fabric, and its rectangular shape makes it a perfect first Tunisian crochet project. A single crochet edging on each selvedge tidies up any unevenness.
Slightly more adventurous crocheters will want to try the two-color version, which introduces a super-easy color technique.
Instructions include a video tutorial. The finished cowl is great addition to any wardrobe!