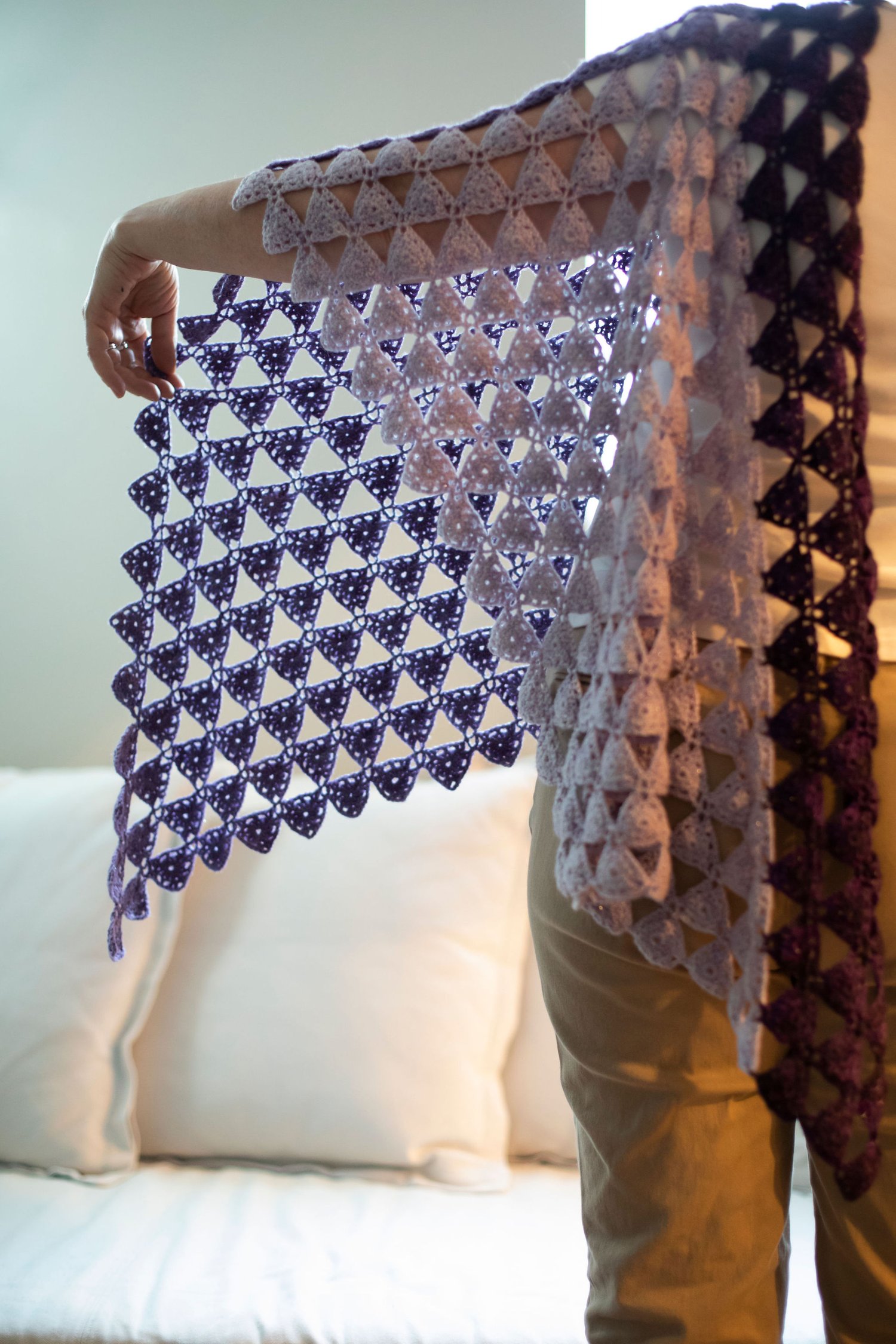 Eulerian Triangles Shawl Crochet Pattern
On Sale
Hundreds of tiny triangles joined together, yet only six yarn ends to weave in! How can that be? The innovative construction method uses a concept called a Eulerian Path to build tiers of interconnected triangles without cutting the yarn. Once you take time to understand the concept, it's surprisingly easy to master.

This tech-edited pattern includes complete text instructions and charts, as well as a schematic. A video tutorial is provided to help you with the techniques.

Shawl shown used a bit less than 435 yds 398 m each of colors A & B, and about 230 yds 210 m of color C. If you want to make the shawl larger, you'll need an extra skein of colors A & B.

Please note that this pattern is not suitable for beginners.